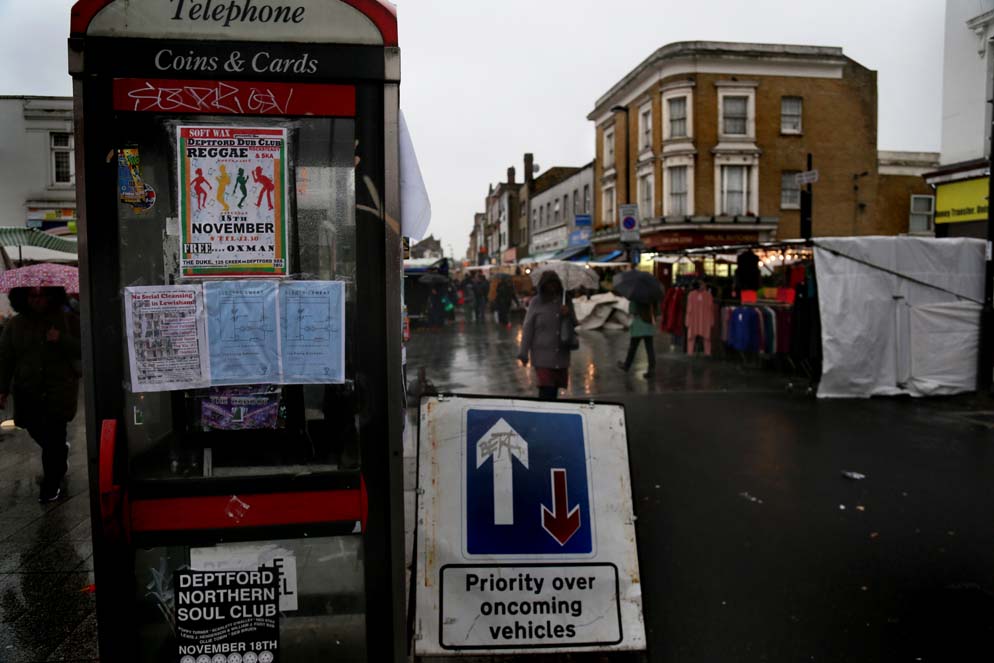 184. LONDON ON FOOT. Deptford, London Borough of Lewisham. Deptford was once home to the Deptford Dockyard, which was founded by Henry VIII in 1513. The dockyard built and maintained warships for the Royal Navy for three centuries. Such activities have ceased.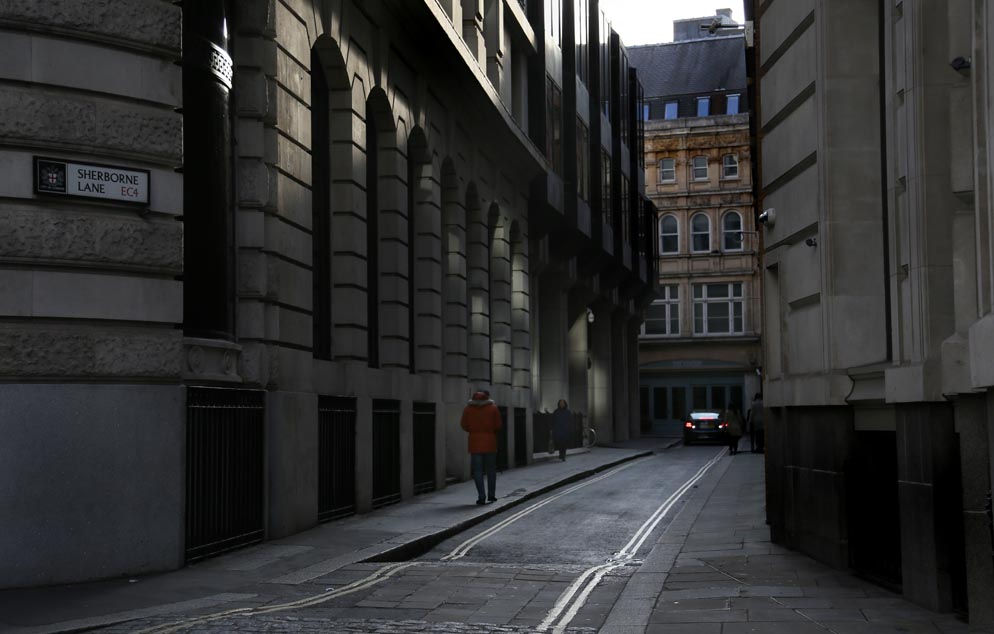 183. LONDON ON FOOT. City of London. One of the seemingly endless number of alleyways which make getting lost on foot so enjoyable in this great city.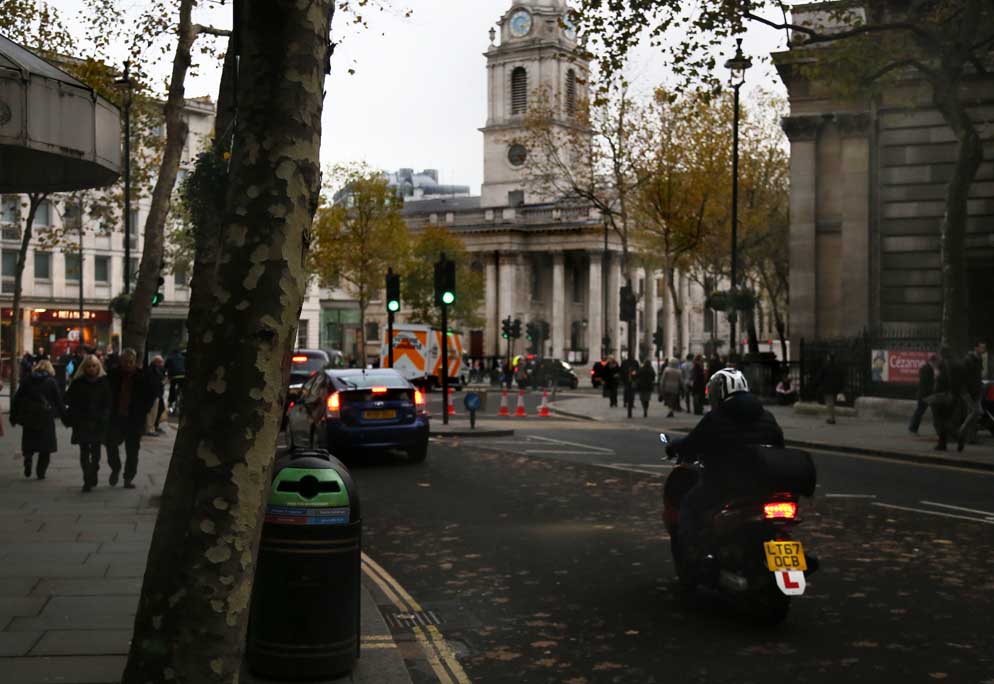 182. LONDON ON FOOT. City of Westminster, London. London's tension between ancient and modern seems more pronounced and uneasy than Paris or Rome.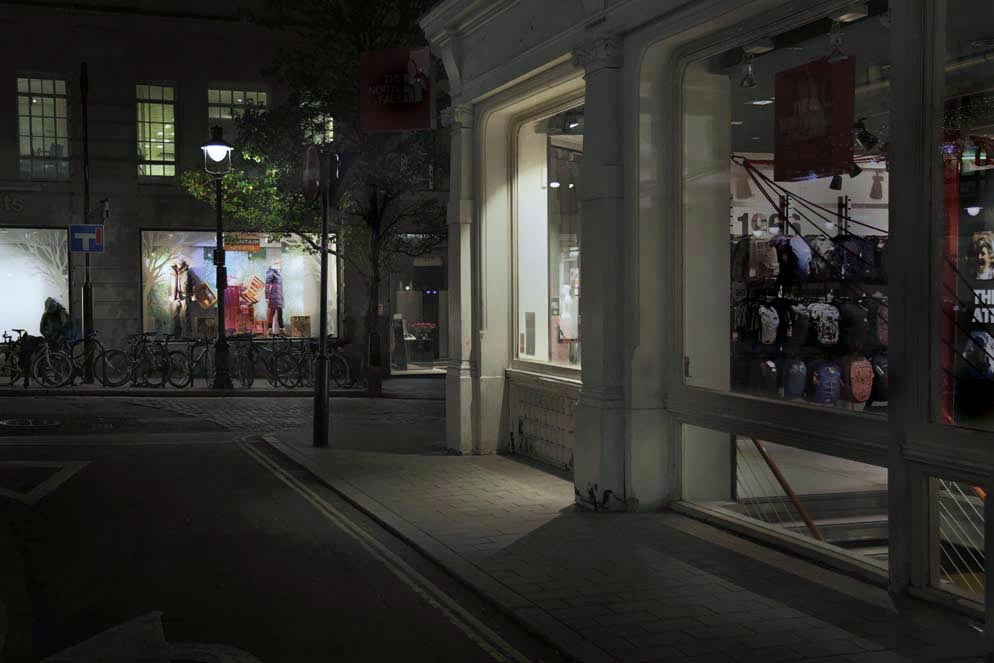 181. LONDON ON FOOT. City of Westminster, London. Chilly formalism in a place that is rarely still.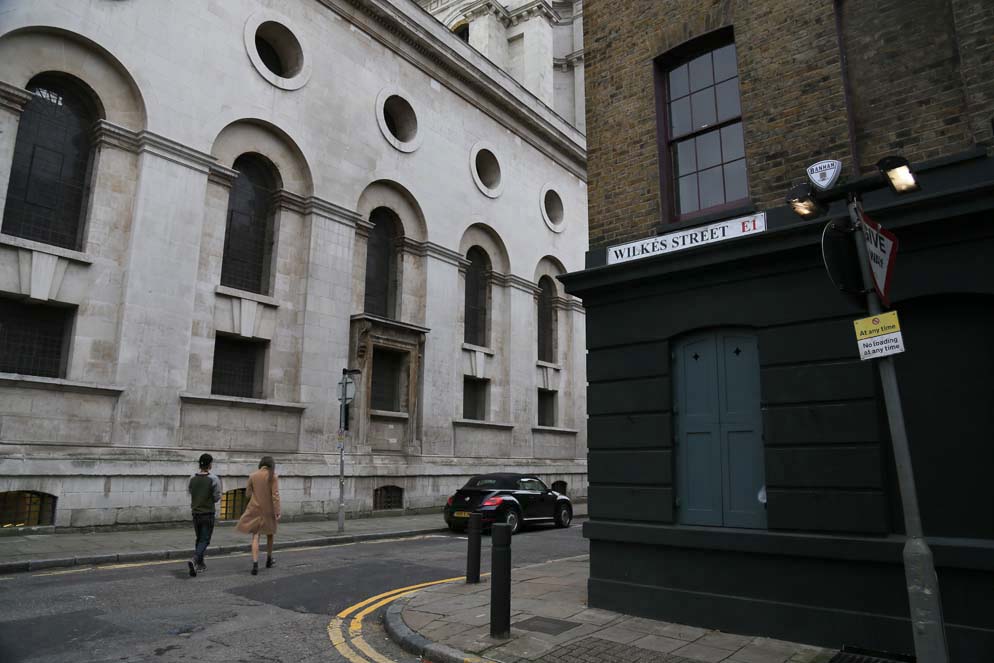 180. LONDON ON FOOT. London Borough of Town Hamlets. In the ancient parish of Spitalfields, the first known human use of which was a Roman cemetery.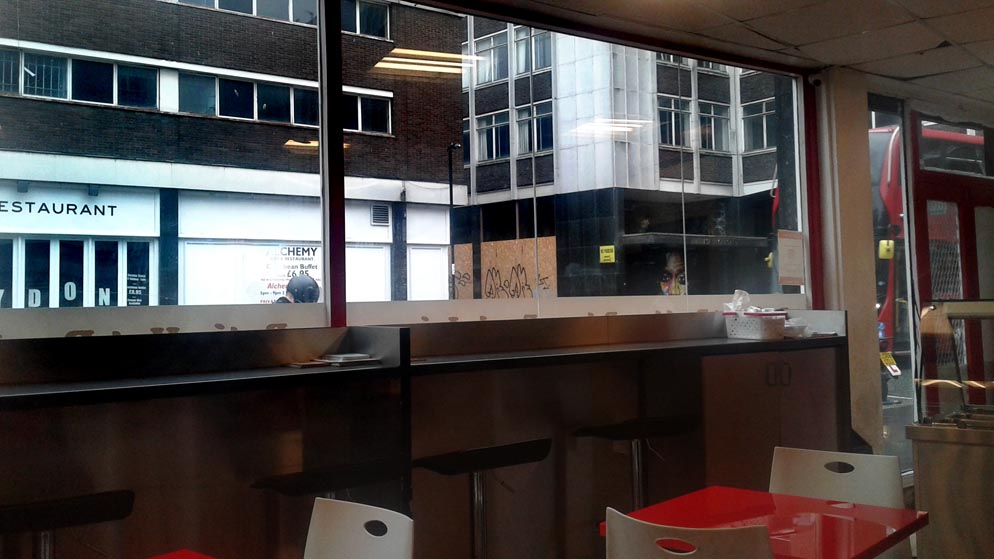 179. LONDON ON FOOT. London Borough of Croydon. Maybe it was the jet lag, but this moment took me back to the Korova Milkbar in A Clockwork Orange. The film was made in 1971, about the same vintage as this corner of dear old Blighty.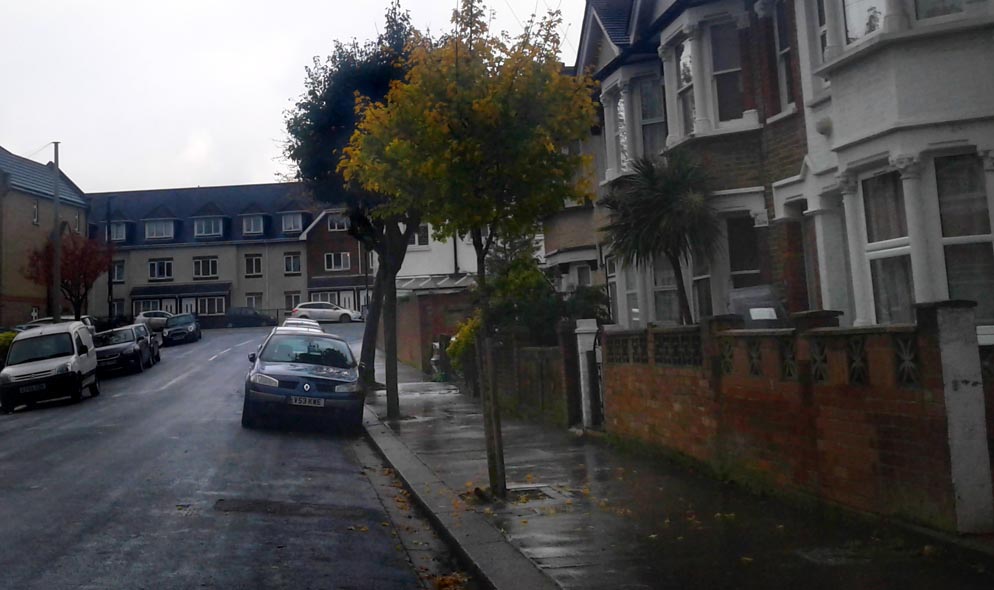 178. LONDON ON FOOT. London Borough of Croydon. Like New York, London is divided into boroughs. New York has five, London has thirty-two (although neither the City of London nor the the City of Westiminster are boroughs–a typical bit of Old World organisational logic that is both charming and at times frustrating to North Americans). Winter rain and row houses will always be Britain to me.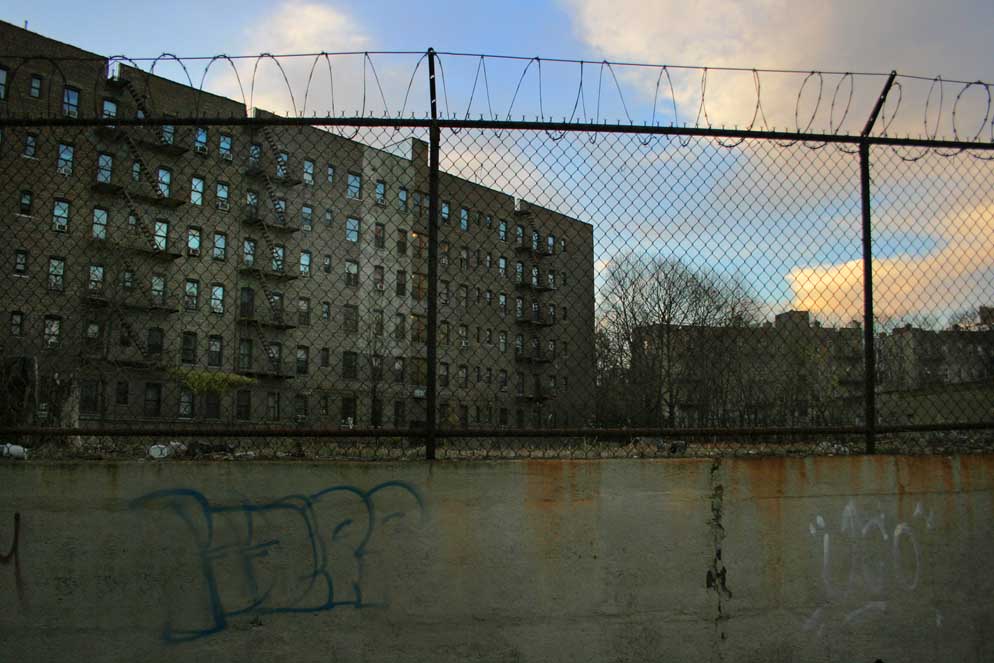 177. NEW YORK ON FOOT. Prospect Park South, Brooklyn. Taken "that first winter" in New York.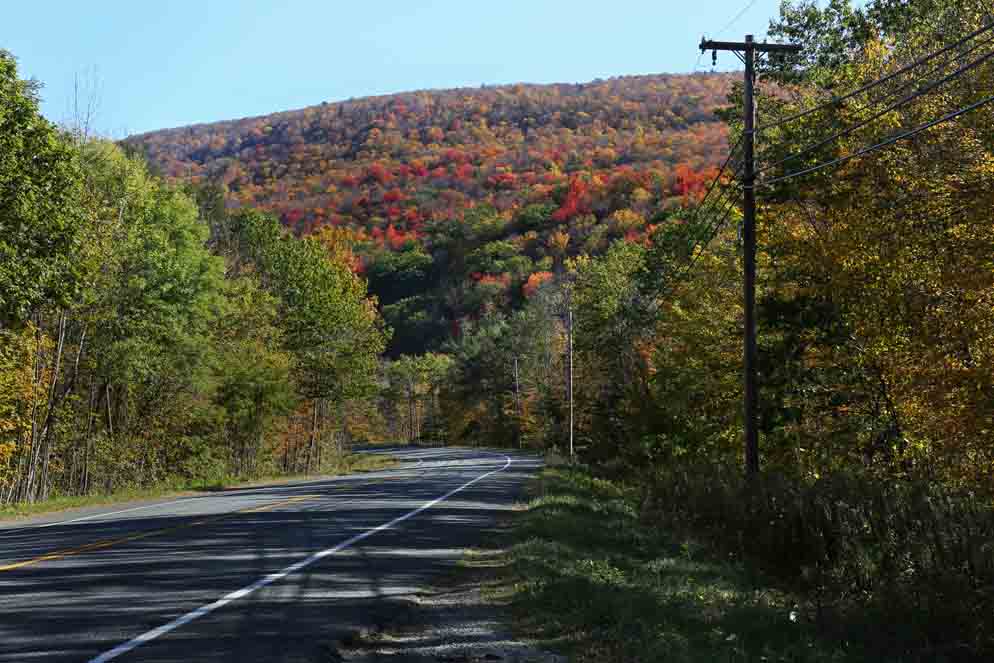 176. PASSAGES. Vermont. Arthur Rubinstein once said that he preferred his native Poland to Monaco (where he spent time later in life) because in Poland the seasons are like a four part symphony, with each expressing itself fully before the next begins.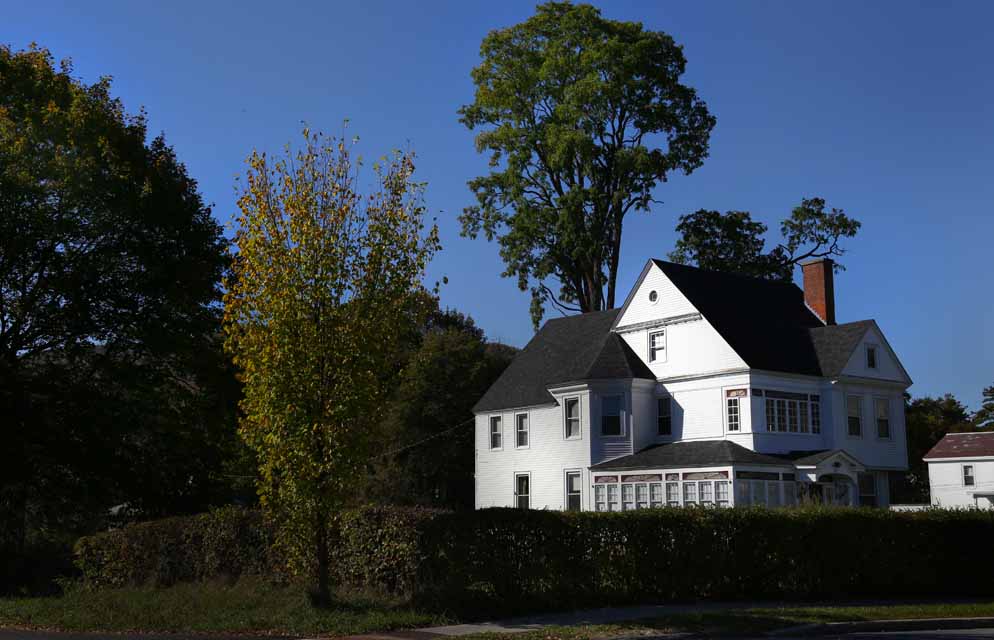 175. PASSAGES. Bennington, Vermont. Edward Hopper was fascinated with New England.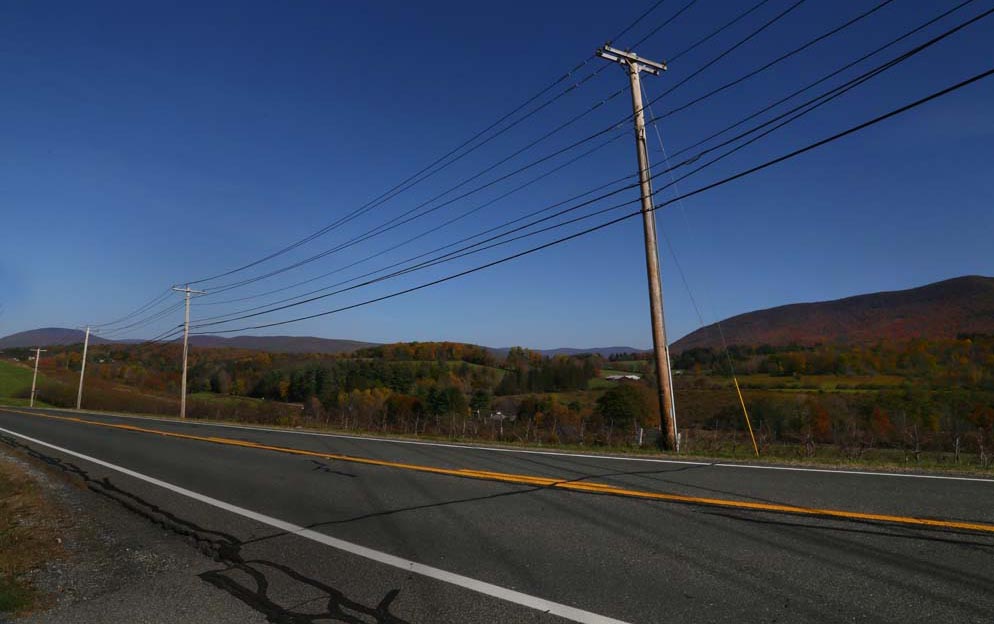 174. PASSAGES. New England. Highway 7, in the northeast corner of Massachusetts. The mountains are part of the Appalachians.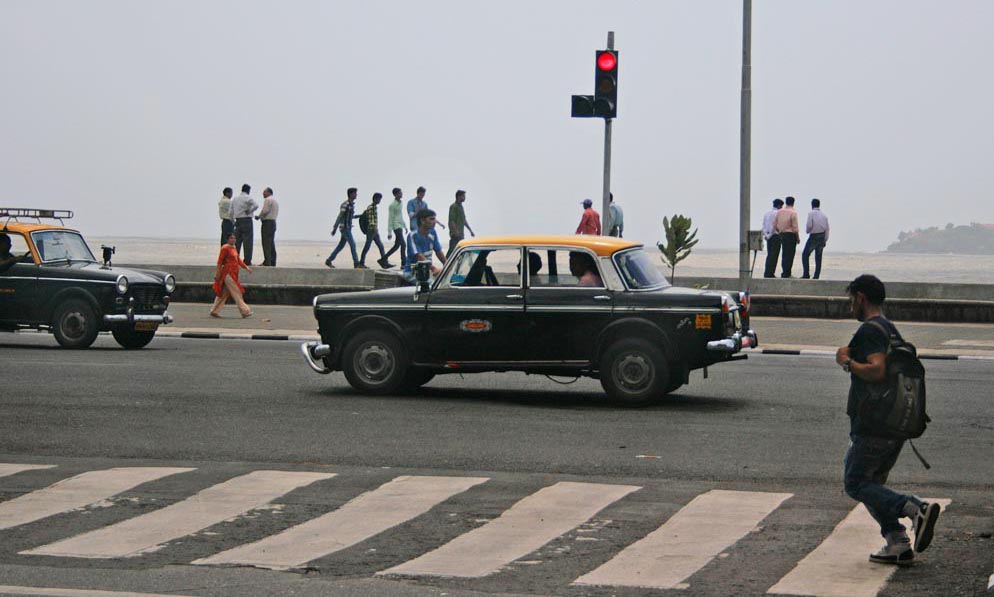 173. TRAVELS IN INDIA. Marine Drive, Mumbai. One of the great bayside boardwalks, seen here in grey monsoon season.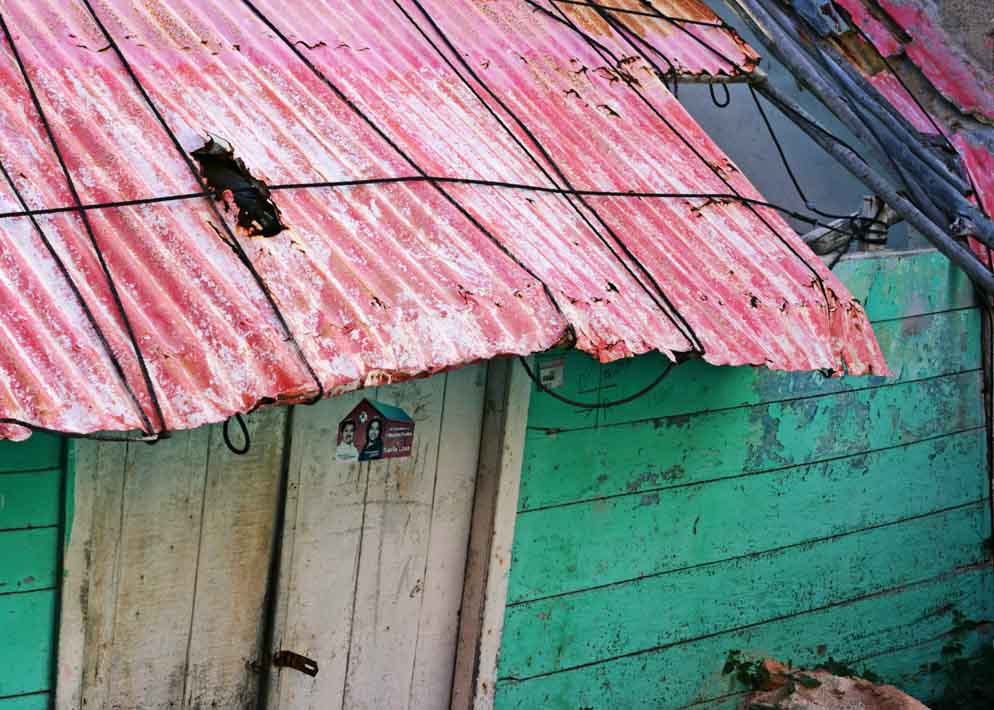 172. PASSAGES. Isla Mujeres, Mexico. Color is a language too.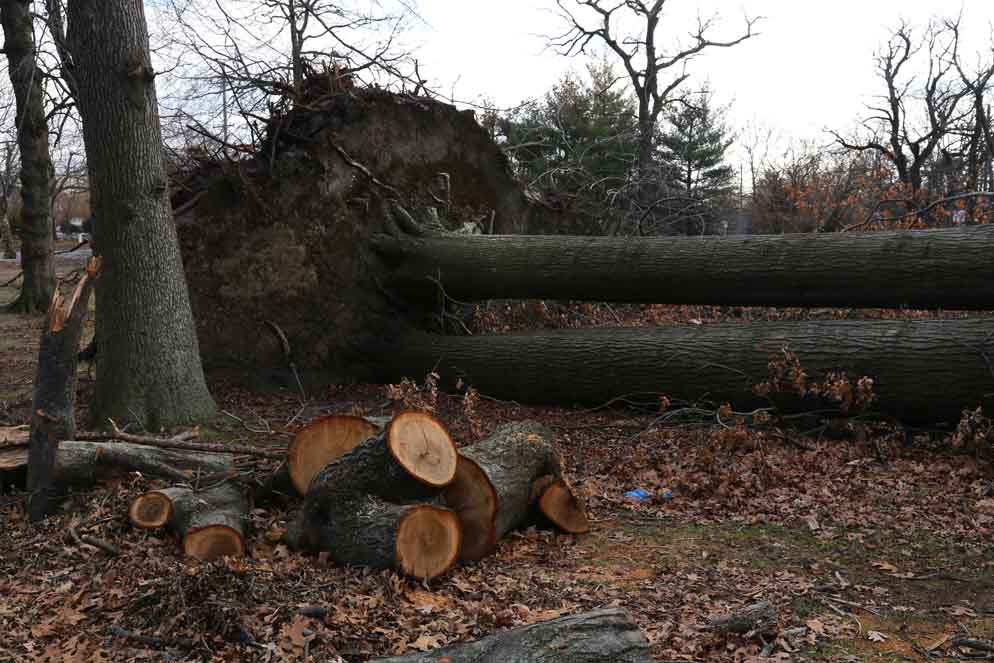 171. PASSAGES. Valley Stream, Long Island. The remnants of Superstorm Sandy, which still haunts New Yorkers. This photo taken 56 days later: Christmas morning, 2012.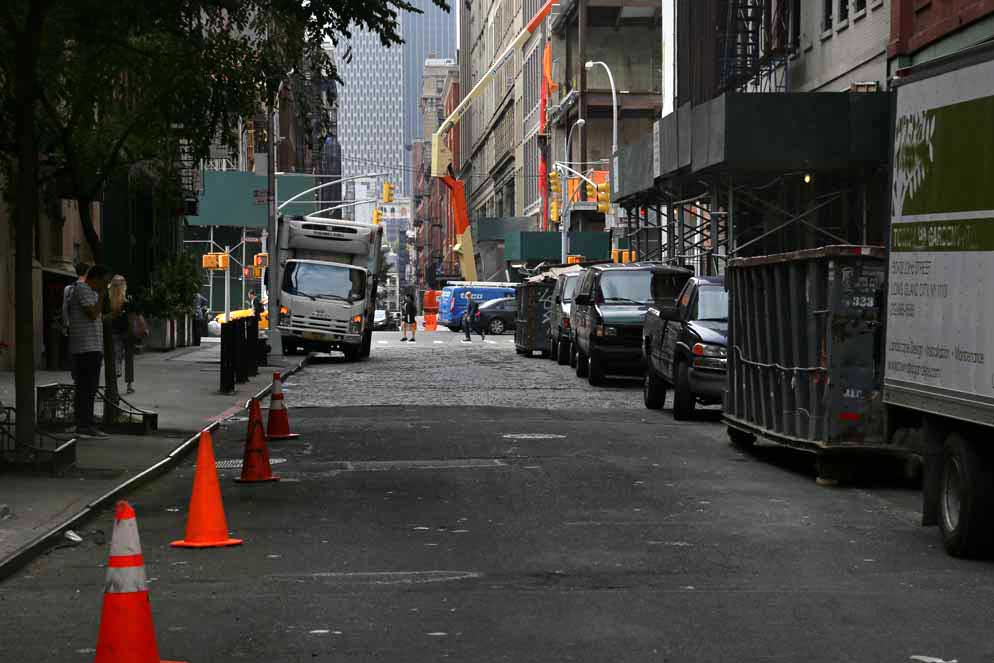 170. NEW YORK ON FOOT. Manhattan. Looking south from the corner of Crosby and Bleeker, which depending how you cut it is considered part of the East Village, the West Village, and/or Lower Manhattan. Neighborhood borders tend to be delightfully fuzzy. A lifetime upper Manhattanite I know would dismiss this area as "such downtown energy." On the other hand, she considers downtown to be anything below 42nd Street.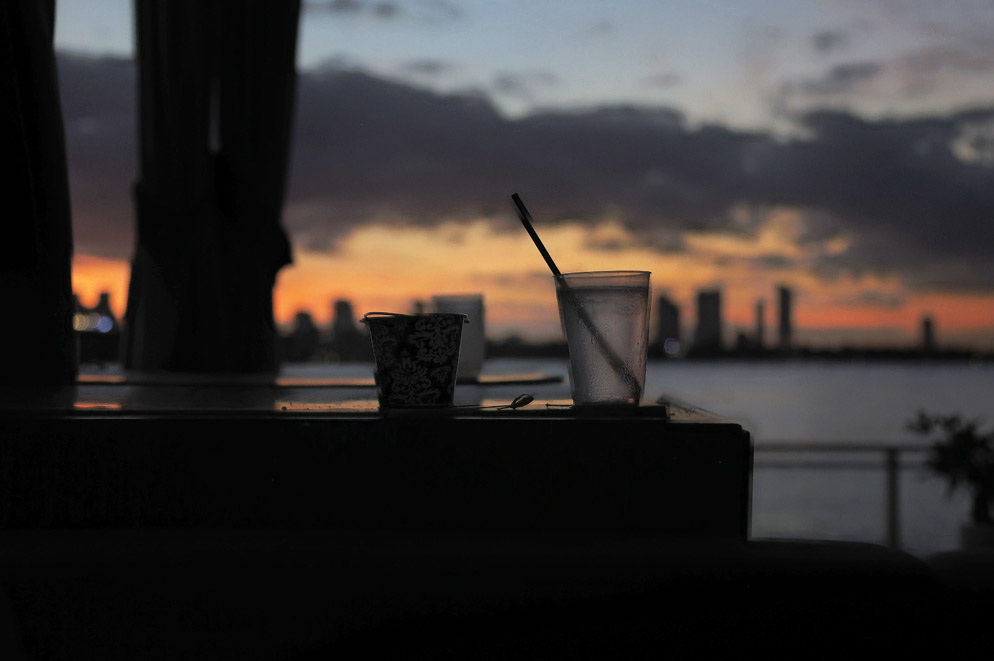 169. PASSAGES. Miami Beach. Hurricane Irma puts one in mind of the incredible sea and sky of this part of the world, its beauty and power.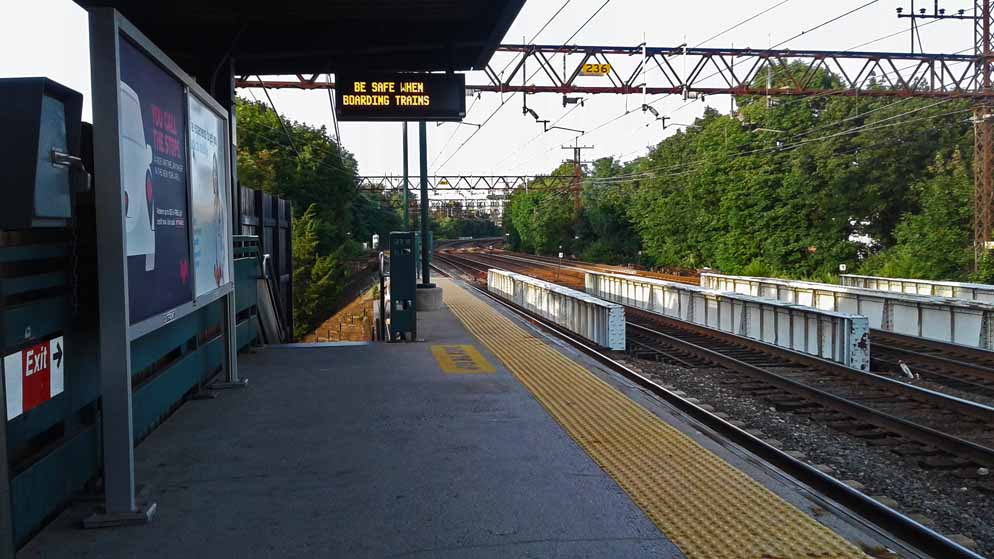 168. Passages. Port Chester, New York. The Great Gatsby, possibly the greatest American example of literary style, is the story of a New York City commuter. A recent job had me on the train to Westchester County, which is no mere bedroom community.  All of the people I met there told me that they went through a "city phase" wherein they spent all their spare time in NYC. But then they "got over it" it and now rarely visit. I saw a website with the title "18 things Only People From Westchester Understand." A submarine sandwhich in Philly is a Hoagie, in NYC its a Hero, but in Westchester its a Wedge.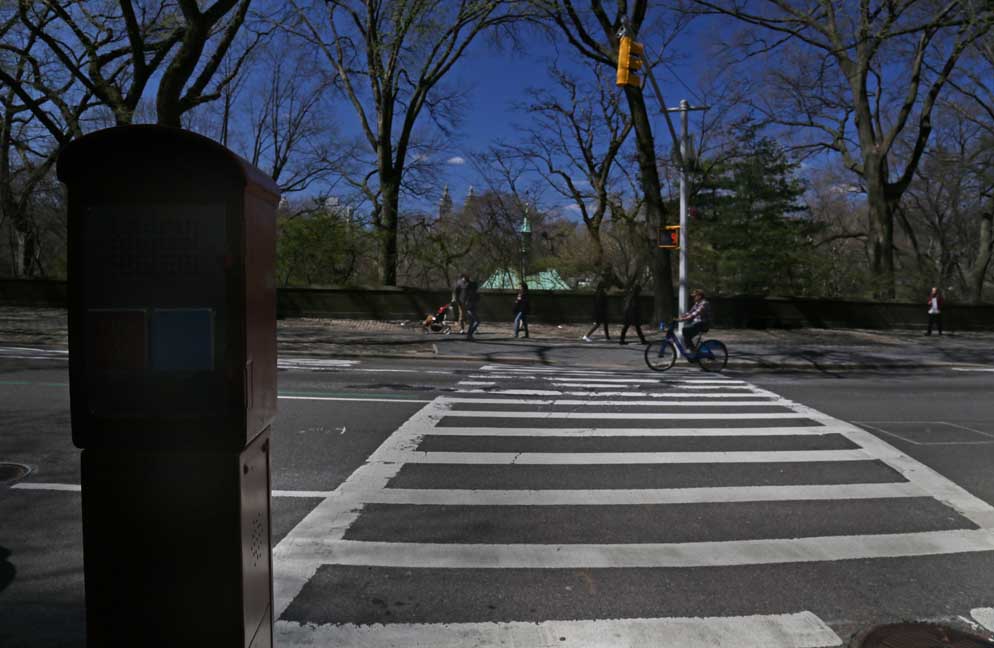 167. NEW YORK ON FOOT. Upper East Side. Looking west across 5th Avenue into Central Park on a spring Sunday.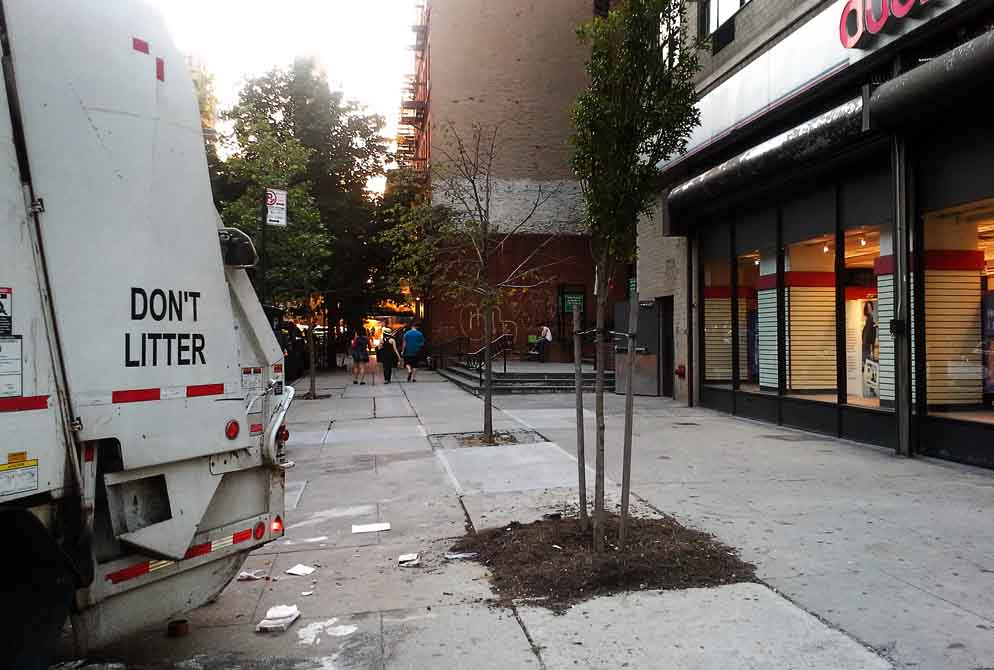 166. NEW YORK ON FOOT. Midtown Manhattan. Semiotics is the study of signs, and regarding photography a semiotician might say that a still image is in fact a moving image. There is a sequence the eye follows in a photograph as it moves left to right, up and down, guided by the content of the photo. This photo has three things going on and humourously comments on the constant collision of significations in this city. In other words, I thought it was funny.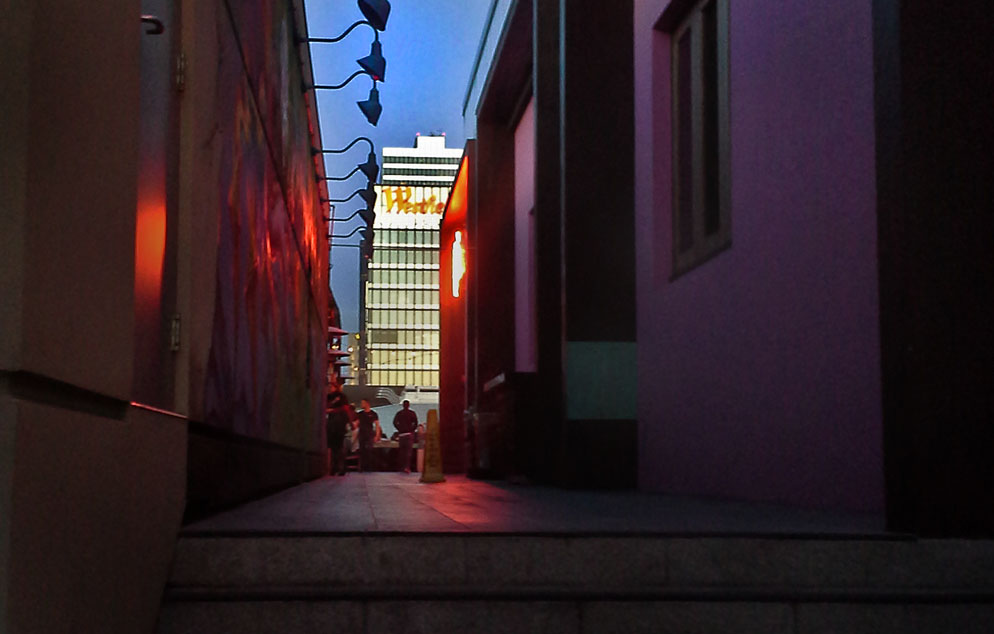 165. PASSAGES. Century City, Los Angeles. I misread the title of an article called The Color of Wealth in Los Angeles (discussing wealth by race), and thought it said The Color Wealth of Los Angeles. Not to denigrate a serious topic, but color is one of the riches of LA. Maybe its the nonstop sunshine, but even the gritty parts of LA seem light, bright and pastel, especially to an eye accustomed to the beautiful grime of New York city. Coastal communities often paint their buildings in bright colors–to be more visible to the returning boats I am told. One can't forget the Latin American heritage of LA; it reminds me of Mexico, which to a Northerner comes off as an electric color culture.